Škoda Auto - world premiere of the enyaq
This shoot for Skoda was unique. A set of videos has been created for the world premiere of the Skoda Enyaq Coupé iV. And also the project Skoda Virtual Event .
Wake-up calls every day at 5am, at the location at dawn. As soon as we arrived, they taped up all the cameras on our phones and went into action with the drone. The foggers were going full blast and we were flying with the drone through beautiful locations near the Mumlava waterfall, the Amerika quarry, in the Jizera Mountains near the Josefův důl dam or also in the vicinity of the Padrt Ponds – in the former military district of Brdy.
Starring Thomas Schäfer, CEO of Škoda Auto! For example, they also filmed with Anna Geislerová, a well-known Czech actress.
The video production wanted us to do some not-so-typical shots that were also quite technically challenging, such as a drone raid with the camera panning 120 degrees vertically on Thomas, who was standing on a rock with an incredible cliff below him. Brilliant shot!
But the most fun we had was flying in the forest, among the trees, when a car came out of the fog and we went to chase it. The orange color is just cool and the shots look great!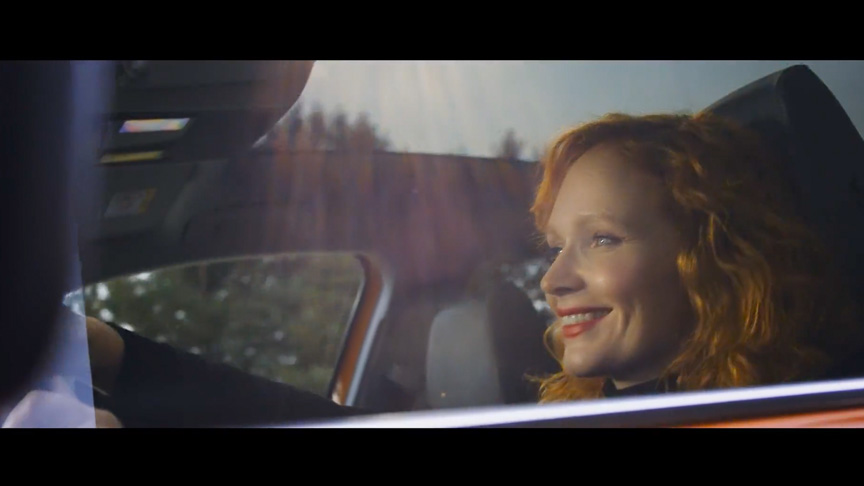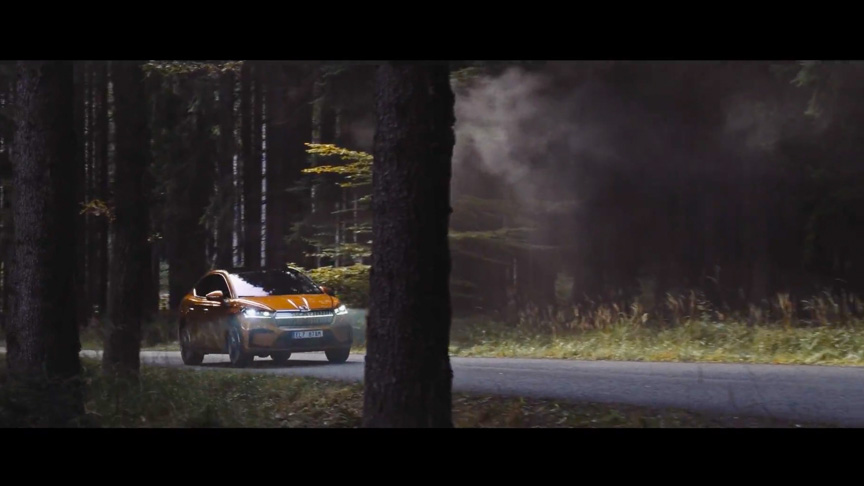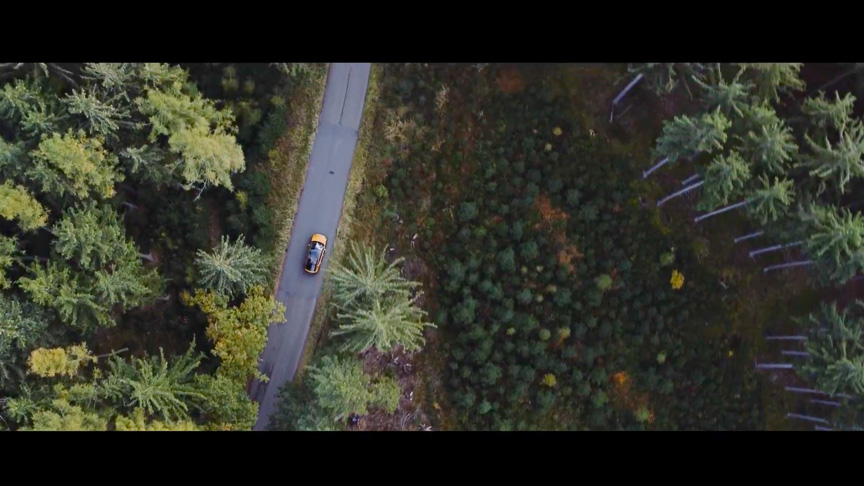 Damage Virtual Event is a unique virtual cinema created especially for this project. The web interface of the Škoda Auto cinema guides you through the digital presentation of the Enyaq. Excellent storytelling in conjunction with modern technology, the latest cameras and drones will draw you into the action. Add to that the best of Czech nature and the ride can begin.

In the cinema you will find 2 short films and also a making of movie. The films may be short, but believe me, it took almost 3 weeks to shoot. The result is worth it too!